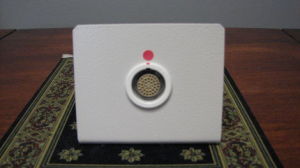 Part Number: 7213898A
Altaire Table Side Connector / Receiver Connector
p/n 7213898A In Stock. Can be repaired to OEM specs. This is the table that your coil will plug into, the same connector patients easily bump into and break while a coil is plugged in.
Repaired cables are electrically tested and brackets that need, are painted. Both repaired cables singly and with connectors are in stock.
Cores are required to be returned. Call for details on this.
See our webstore.