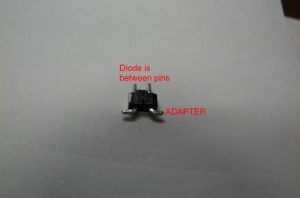 Tuning Diode
Tuning Diodes are verified, tested and marked for ease of install. Certificate of compliance included as these are for coil repairs. Genuine OEM spec parts, not a cheap substitute.
Without our modification, they are near impossible to solder in without damage to coil parts or a burn to you. These are the hard to get "current issue" modified mounting diodes for ease of installation. Not old obsolete diodes.
Used on 5000, 7000, Airis, Airis Elite and Altaire coils.
Sold in sets of 10 pieces: $ 20.00 each
100 units: $15.00 each
200 + units: $10.00 Each