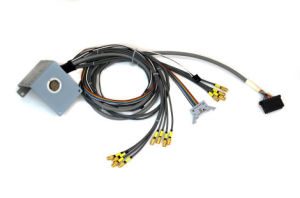 Part Number: 7220636A
Table Side Connector
p/n 7220636A In Stock. Are repaired to OEM specs. This is the Table Side that your coil will plug into, the same connector patients easily bump into and break while a coil is plugged in.
Repaired cables are electrically tested and brackets are painted.
Cores are required to be returned. Call for details on this.
See our webstore.